Bombardier's Global 7500 has completed an 8,225nm (15,230km) nonstop flight, which the manufacturer bills as "the longest city-pair flown by a purpose-built business aircraft".
The journey from Sydney, Australia to Detroit, in Michigan on 6 October was undertaken by the company demonstrator, N750GX. It eclipsed a previous record set on 4 March, when the ultra-long-range twinjet made an 8,152nm nonstop flight between Singapore and Tucson, Arizona.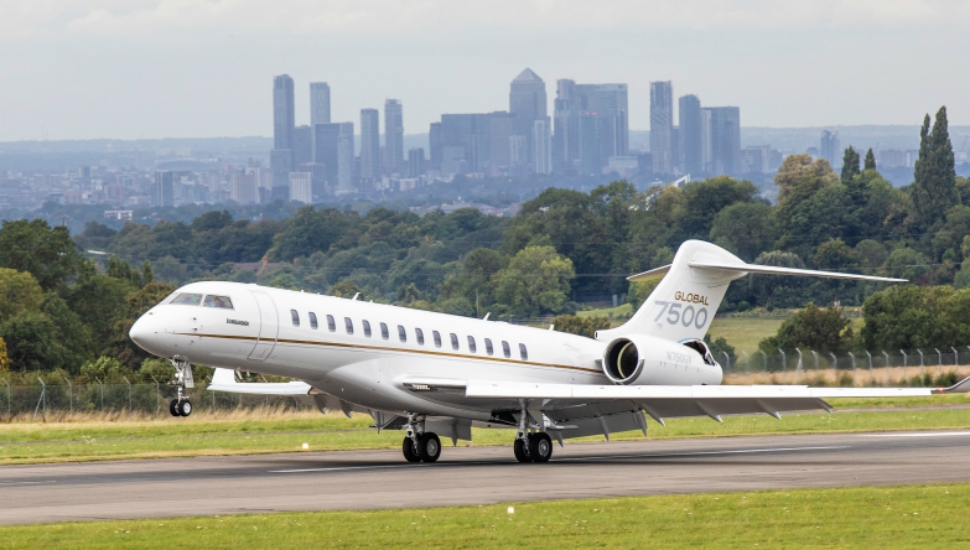 The GE Aviation passport-powered Global 7500 has an advertised range of 7,700nm.
Peter Likoray, Bombardier Business Aircraft's senior vice-president, worldwide sales and marketing, says since entry into service in December 2018, the flagship aircraft "continues to go above and beyond expectations, flying farther and farther, setting new benchmarks for exceptional performance and comfort".
Cirium fleets data records an in-service fleet of 11 of the aircraft from a backlog of around 80. The Canadian airframer plans to deliver between 15 and 20 examples in 2019 and up to 40 aircraft next year.