The Schaffhausen electric bus project, Switzerland, is ready to commence: the Federal Office of Transport has approved the two vehicles (ordered in March 2019), which means they will soon be allowed in service as the testing sessions continue. 15 Irizar e-buses (seven Irizar 12m long and eight Irizar tram type articulated versions) will be delivered to the city.


Before public transport vehicles are procured and prepared for daily operation, they must first be tested and approved by the Federal Office of Transport (FOT) so the two new electric buses from Schaffhausen have been thoroughly evaluate. Since the test was positive and no objections were raised, VBSH, the operator was granted permission to use the buses for road transport and passenger services.

One interesting feature on the Schaffhausen project, is that the electricity to feed the buses will be generated by the River Rhein.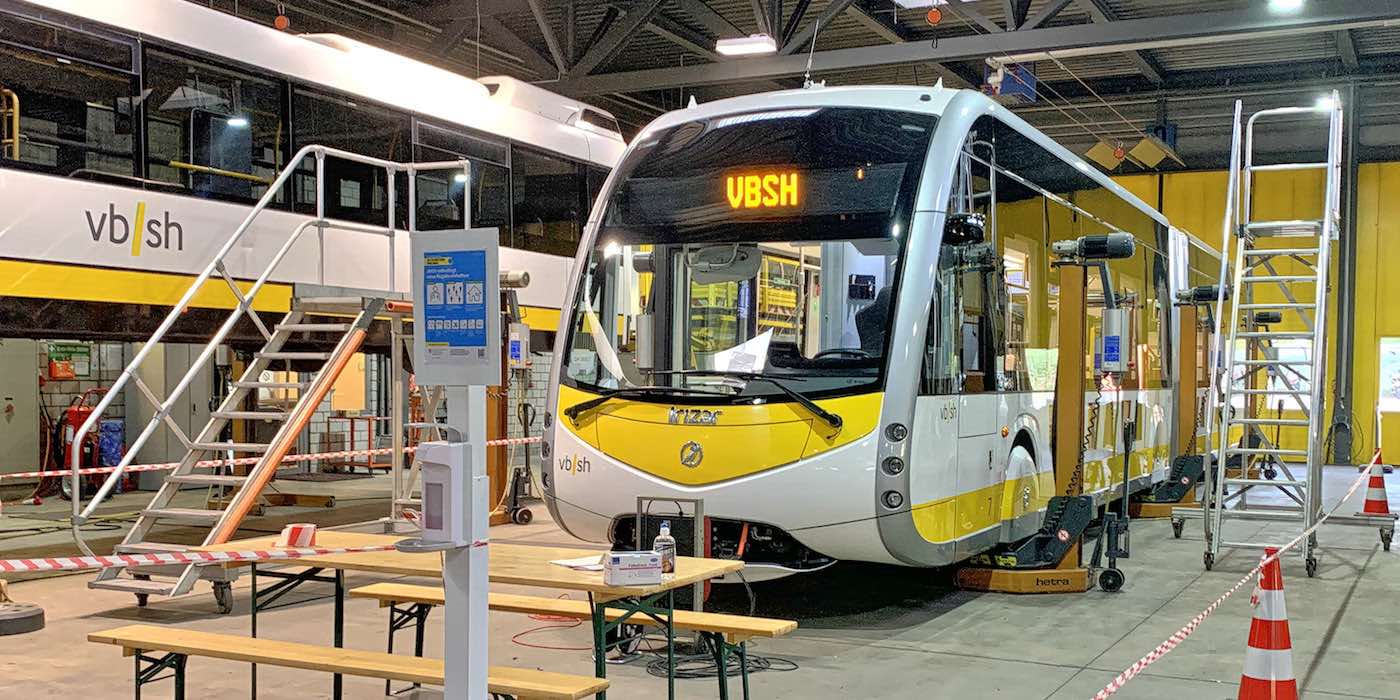 Following the installation of the first temporary charging station on Bahnhofstrasse at the beginning of August, the preparatory work for the charging infrastructure in the bus depot is now well advanced.
In addition to an overnight charging station, a rapid charging station will also be installed. The transformer stations have been completed and will be put into operation shortly, so that the charging process can be tested this month with the electric buses.
An Irizar tram bus on trial in Santander. Irizar vehicles are running in Aix-en-Provence and Madrid with orders coming from an number of other towns and cities

However, before the people of Schaffhausen can travel with the two electric buses in regular traffic, further tests will be carried out in the next few weeks.
The charging process at the station, the rapid charging process and the overnight charging at the bus depot must first be successfully tested.